---
About this event:
Created by Carrie Leggins
---
2450 Alumni Drive, Raleigh, NC 27606
The Civitas President's Club is proud to present Stephen Moore, economist and Distinguished Visiting Fellow at the Heritage Foundation, along with Lieutenant Governor Dan Forest, for a luncheon on Tuesday, September 13th.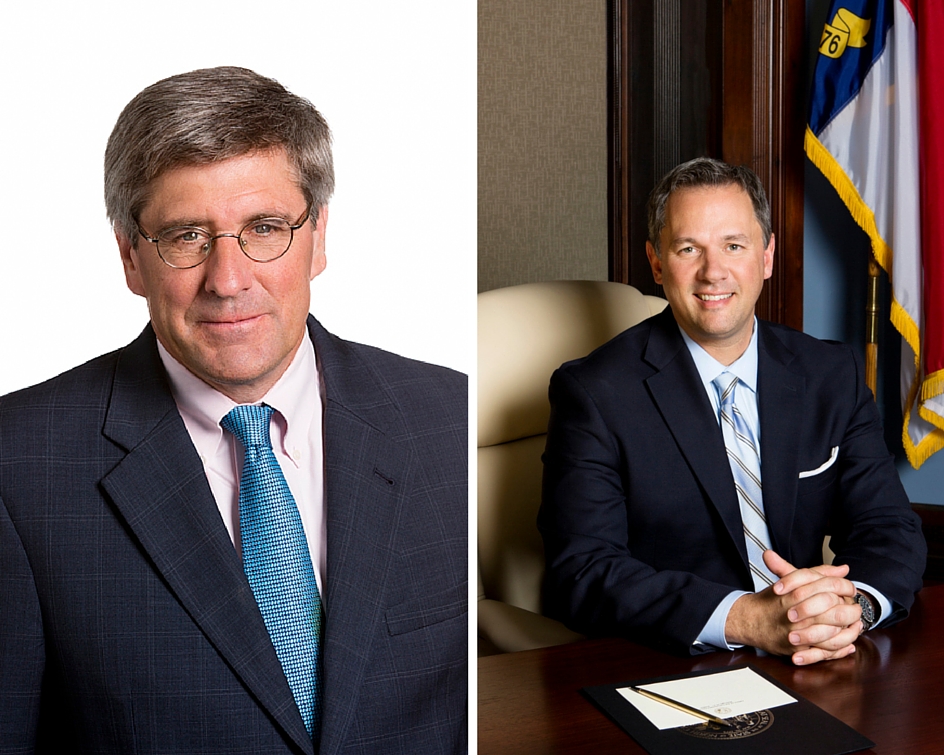 Stephen Moore
Stephen Moore, former writer for The Wall Street Journal, is the Distinguished Visiting Fellow, Project for Economic Growth, at The Heritage Foundation. Moore, who also was a member of The Journal's editorial board, returned to Heritage in Jan. 2014 — about 25 years after his tenure as the Grover M. Hermann Fellow in Budgetary Affairs. A well known economist, Mr. Moore also recently served as an adviser to presidential candidate Donald Trump, aiding him in refining his tax plan.
Lt. Governor Dan Forest
Dan Forest is the 34th Lieutenant Governor of North Carolina. A Republican, Forest is an architect by trade. Prior to his run for lieutenant governor, he was the senior partner and office president of North Carolina's largest architectural firm, Little Diversified Architectural Consulting. He is also the son of former U.S. Representative and former Charlotte Mayor Sue Myrick. Forest lives in Raleigh with his wife, Alice, and his four children.
This event is free for President's Club members, who are also invited to a private roundtable discussion with Stephen Moore and Lt. Governor Dan Forest after lunch. For information about joining the Civitas President's Club, call Alexander Guin at (919) 747-8061.