---
About this event:
Created by Carrie Leggins
---
1707 Hillsborough St, Raleigh, NC 27605, USA
USD 15.00
Join Civitas for Lunch!
Join Civitas president Col. Francis De Luca for lunch, along with special guest John Davis, as they discuss where Unaffiliated voters in North Carolina stand on the issues that matter most, and see first-hand the compelling results of our poll data for this month.
John Davis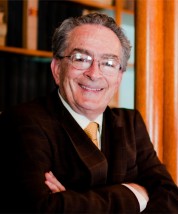 is a non-partisan political analyst, writer and public speaker. His 40-year career includes work at all levels of politics, from legislative and gubernatorial to congressional and presidential. His national experience includes his work with business leaders in over half of the states in the country. From Maine to Montana; from Maryland to New Mexico, he has helped organize dozens of business political research organizations and conducted over 1,000 briefings on political trends.
For questions about this event, call (919) 747-8068 or email us at signups@nccivitas.org